Just a hop, skip, and jump south of the urban mayhem of San Francisco lies one of the world's premier vacation spots. The ultra-photogenic views bring you there. The upscale, thriving shopping, dining, and nightlife keep you there. A limo transfer service can pick you up curbside at the San Francisco Airport and have you here in less than two hours.
First popularized by the novelist John Steinbeck, Monterey is a playplace for the rich and famous, but most anyone can enjoy the spectacle and luxurious lifestyle celebrated here — even if only for a few days. With a population of just under 30,000, it's a welcome reprieve from the craziness of L.A. and Frisco, as well as an amazing getaway for those seeking solace from the heat of the Desert Southwest and Deep South in the summertime. It also beacons to those escaping the brutal New England and Midwest winters.
But once your limo transfer service drops you off, what on earth shall you do? We're pleased you asked!
1. Monterey Bay
Your absolute first stop needs to be Monterey Bay. After all, you won't rest easy until you've gotten a glimpse of the Pacific Ocean! Home to numerous marine and wildlife preserves, Monterey Bay is kept as close to natural as possible with the urban sprawl threatening all around. It's home to Monterey Canyon, one of the biggest underground canyons on earth. There are several beaches to lounge around on, as well as scuba diving (lessons are available), sunset cruises, tours of Cannery Row, sailboats for rent, and much more.
2. Monterey Bay Aquarium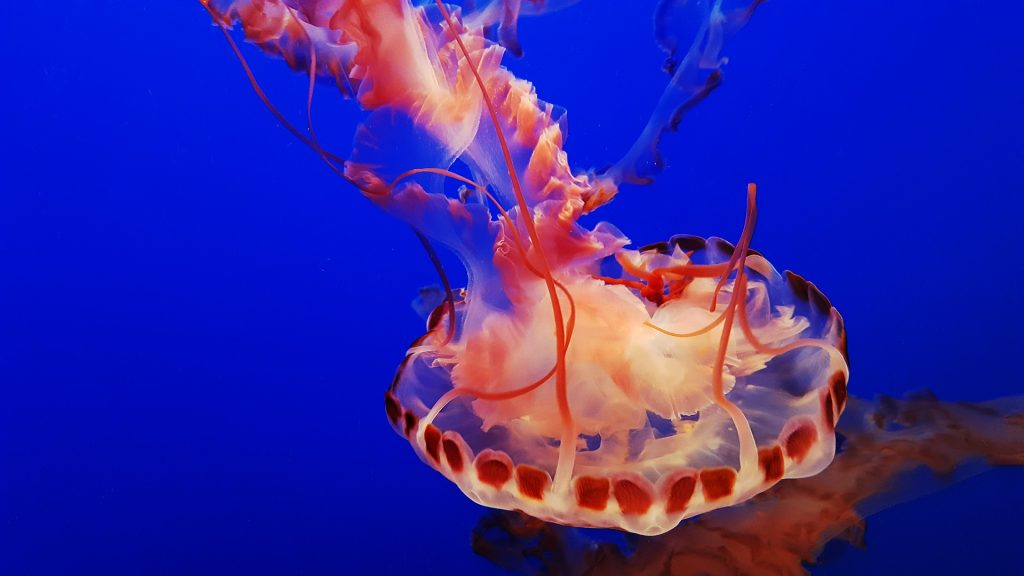 The Pacific Ocean is home to innumerable marine species, and you can meet a heaping helping of them right here at the Monterey Bay Aquarium. Have your limo transfer service drop you off, or take the bus (Monterey-Salinas Transit) to Cannery Row. Hand feed the penguins, meet live jellyfish up close and in person, and see one of the breathtaking exhibits, like the sea lion's mane jellyfish and the great white sharks. You can also learn how the aquarium and other experts are helping conserve the amazing natural resources found nowhere on earth outside the U.S. West Coast. Whether you're bringing a minivan full of kids, or just yourself and your plus-one, this is an adventure you don't want to miss.
3. Monterey Museum of Art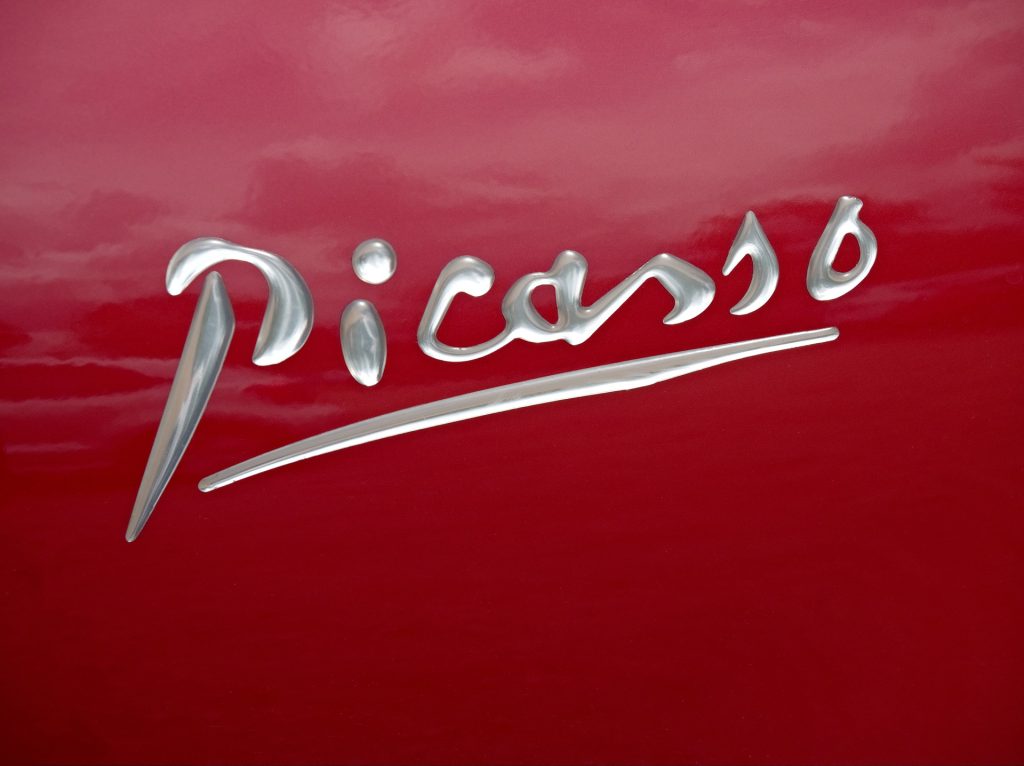 After you've had an adventure like the aquarium, you'll probably be ready for some quieter, more laid-back entertainment. It's time to head over to Monterey Museum of Art, where you can take your time pondering life, the universe, and everything amid one of the 20-something traveling exhibitions hosted by the museum each year. The Monterey Museum also lays claim to more than 14,00 permanent works of art, especially art produced by prominent California artists. The Monterey Museum also own a significant collection of photographs, contemporary art, Asian art, and works by greats like Pablo Picasso, Ansel Adams, Henri Matisse, and many others.
4. Cannery Row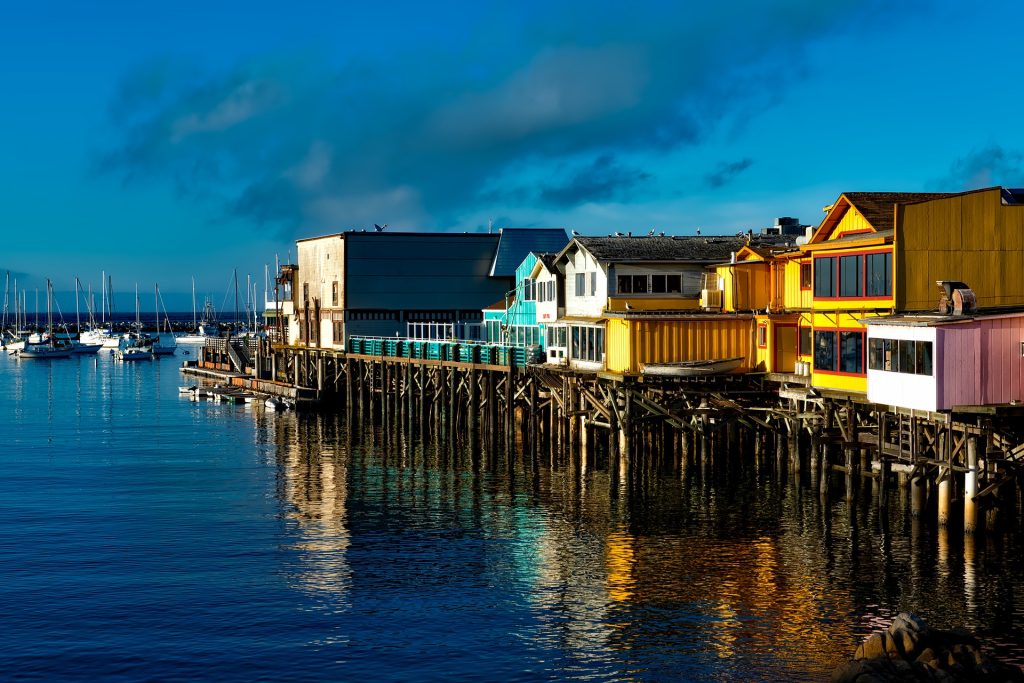 If you take a limo transfer service from SF to Monterey and don't want to spend the entire vacation fussing and fuming with car rentals, busses, traffic, and mind-bogglingly confusing directions from Siri, then you can get in on all of Monterey's action right at Cannery Row. From mouthwatering food to eye-popping sightseeing, gift shopping to taking in the natural wonders, Cannery Row is the place to be. Offering 25 different restaurants, from sports bars to fine seafood, Cannery Row lets you golf and play games like billiards, walk, cycle, kayak, spoil yourself at a spa, sample premium cigars, indulge in locally-produced wines, relax by an open fire, tour breweries and the old canning factories (including the famous sardine canneries), and much more. It offers fun for couples, families, groups, or even the lone business guy or gal who needs a respite from hectic meetings and conferences.
5. Pinnacles National Park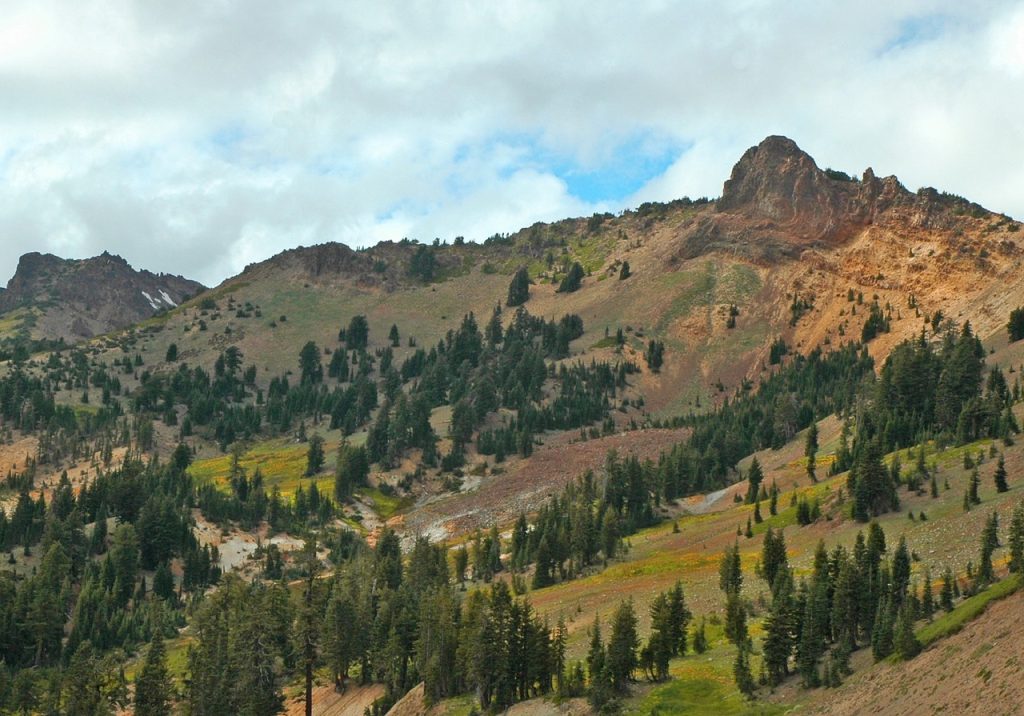 Three decades ago, the great California Condor was all but extinct. Fewer than 30 of the birds remained. Now, almost 90 thrive under the protection and supervision of wildlife specialists at Pinnacles National Park. The park is also home to many other species, including falcons, eagles, and red-legged frogs. In addition to seeing these majestic birds in action, you can camp, hike, climb, picnic, tour caves, spot wildlife, and simply take in the natural beauty here. The unusual landscape of Pinnacles National Park was forged during the same ancient seismic events that created the near-perfect agricultural soil, rolling hills and mountain chains, and other unique hallmarks of Northern California. Volcanic activity created the gnarled and twisted landscape, featuring chaparral, woods filled with hardwood trees, caves, and photo-worthy canyons.
It all starts with a limo transfer service from the San Francisco Airport to your choice of fine hotels in Monterey. We can also help you with transport once you get here, including shuttling you in grand style to your events and the area attractions. Depend on Elite Limousine for all your limo transport needs in and around the Greater San Francisco region.